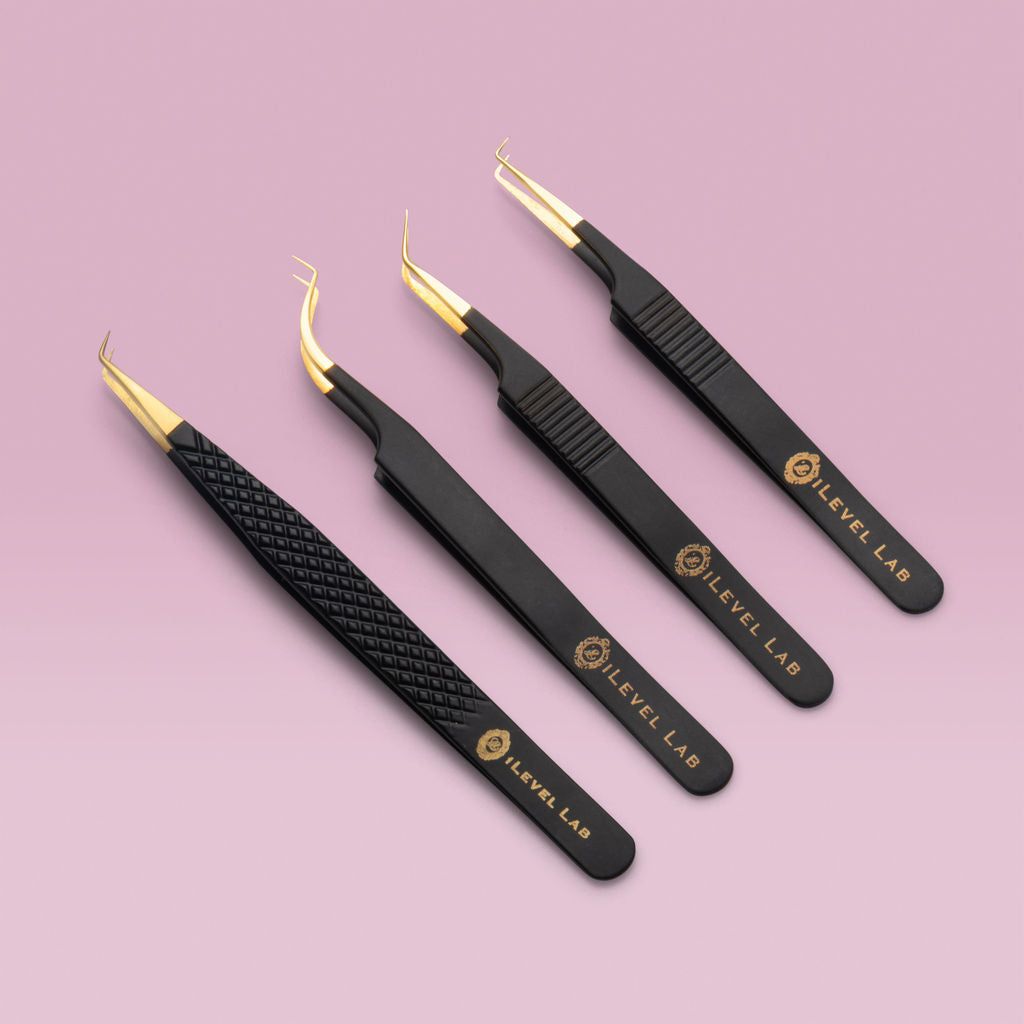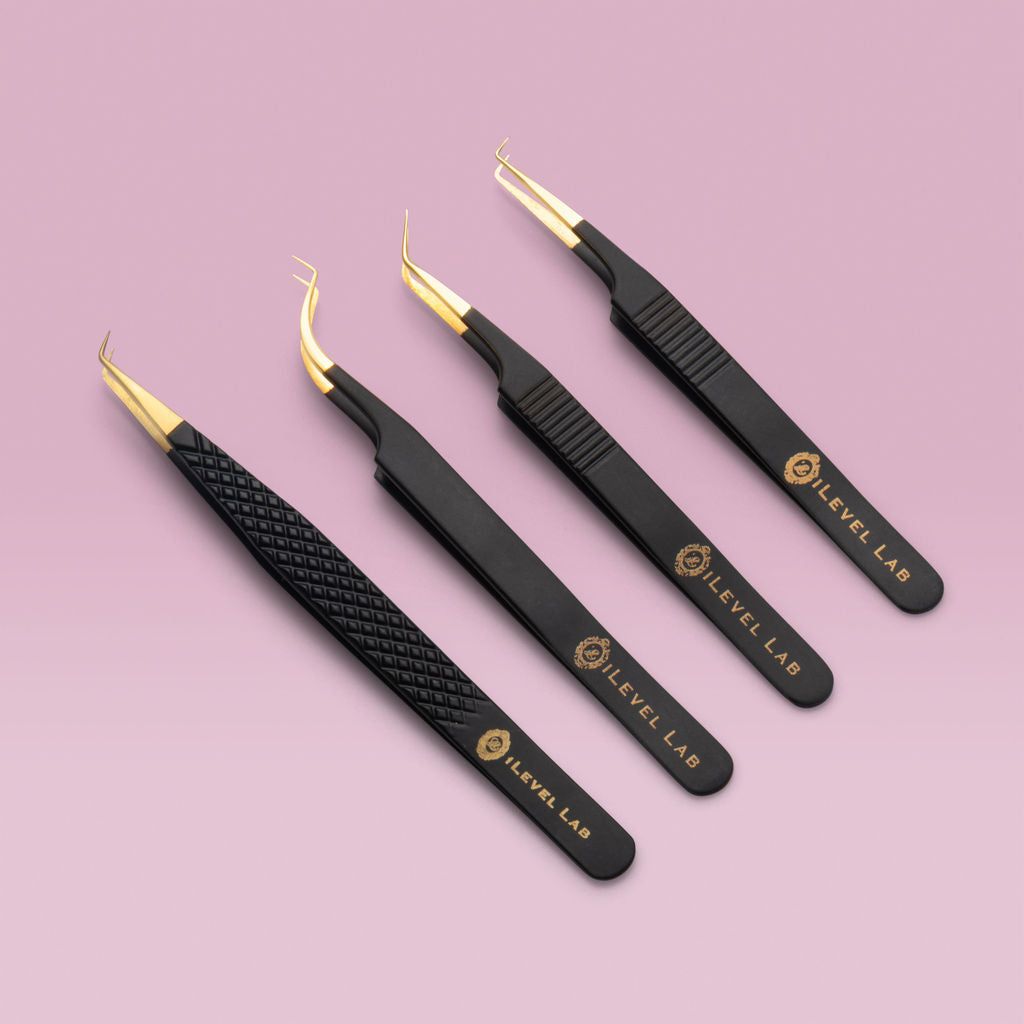 iLevel Lab Diamond Grip Tweezers - 
iLash Mafia Collection
iLevel Lab Diamond Grip Eyelash Extension Tweezers  - iLash Mafia Collection are specially designed for the volume by hand technique. This award winning tweezers is guaranteed to have more than ONE "sweet spot".
iLash Mafia collection tweezers were inspired by the "Old Hollywood" mobster movies. They have a matte black finish with luxurious gold tips.
The tweezers have diamond ridges to ease the grip of the tweezers.
Details
Recommended Use:
Volume Lash Application
Product Highlights:
Material: Stainless steel
Color: Matte Black with Gold Tip
Size: 5.5 in /14 cm
Keywords:  Diamond grip tweezers, diamond shape grip tweezers, volume lash pick up tweezers, volume pick up tweezers, tweezers for volume lashes, perfect closure tweezers, silver volume lashes tweezers, lash extension tweezers, hand tested volume tweezers, volume by hand tweezers
Made in Korea
Cleaning Instructions:
Clean in Marvicide (not Barbicide)
Store in a magnetic case or a tweeter pouch
Warning:
Tweezers are extremely sharp, please keep away from children.
FREQUENTLY BOUGHT TOGETHER